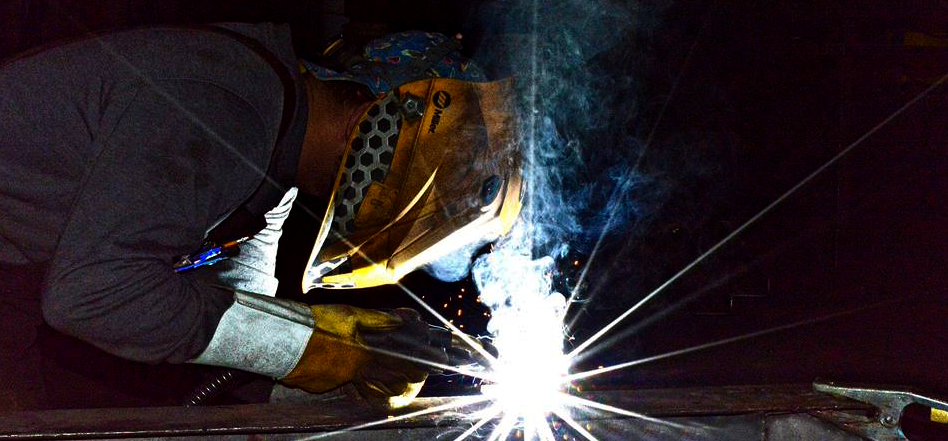 Steel & Aluminum Fabricators
Commercial steel fabricators. Structural and miscellaneous steel, angles, beams and channels.
Contact us Today
For over 30 years, Sam's Craft Iron has been providing Edmonton with the finest quality fabrication for steel, aluminum, and wrought iron pieces. We service the industrial, commercial, as well as the private sector, and specialize in custom projects that range from large to small scale. Sam's Craft is a certified member of the Canadian Welding Bureau and Canadian Institute of Steel Construction and is able to meet your fabrication needs for aluminum railings, ornamental wrought iron features, and a wide variety of metal fixtures.

Call us at (780) 430 – 6655